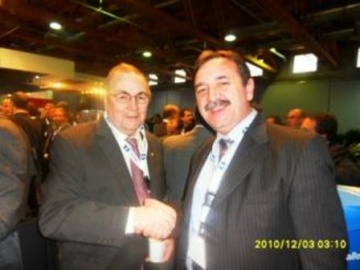 World Experiences in Colorectal Surgery at the MMA
13. 12. 2010
Belgrade, December 13, 2010. – The AF civilian employee Assist. Prof. Dr. Bratislav Trifunović, the head of the Colorectal Surgery Department of the MMA's Clinic for Abdominal and Endocrine Surgery has recently completed one-month advanced surgical training program at the St.Mark's Hospital in London, Great Britain.

It is one of the worldwide most famous centers for Colorectal Surgery, with which the Military Medical Academy has several-decades long successful cooperation within which it has been offering our experts medical education and training programs since the 60s of the last century.

Assist. Prof. Dr. Trifunović took full advantage of his stay in London to present our experiences in that field, what greatly contributed to further  enhancing of cooperative relations between the two institutions. An agreement to organize the international symposium that would be hosted by the Military Medical Academy next year was also reached. The symposium would provide the best international forum where the most eminent experts from those two institutions can present the latest achievements and trends in the treatment of colorectal patients.

The experiences of the Military Medical Academy and Serbian Surgery gained in this field were also presented by Assist. Prof. Dr. Trifunović at the European Congress on Colorectal Surgery held in St. Gallenu, Switzerland, from November 30 to December 3, 2010. Doctor Trifunović was the only one who represented our country at this significant event, and whose paper was well received and highly valued by the Scientific Board made up of the internationally prominent experts in this field.