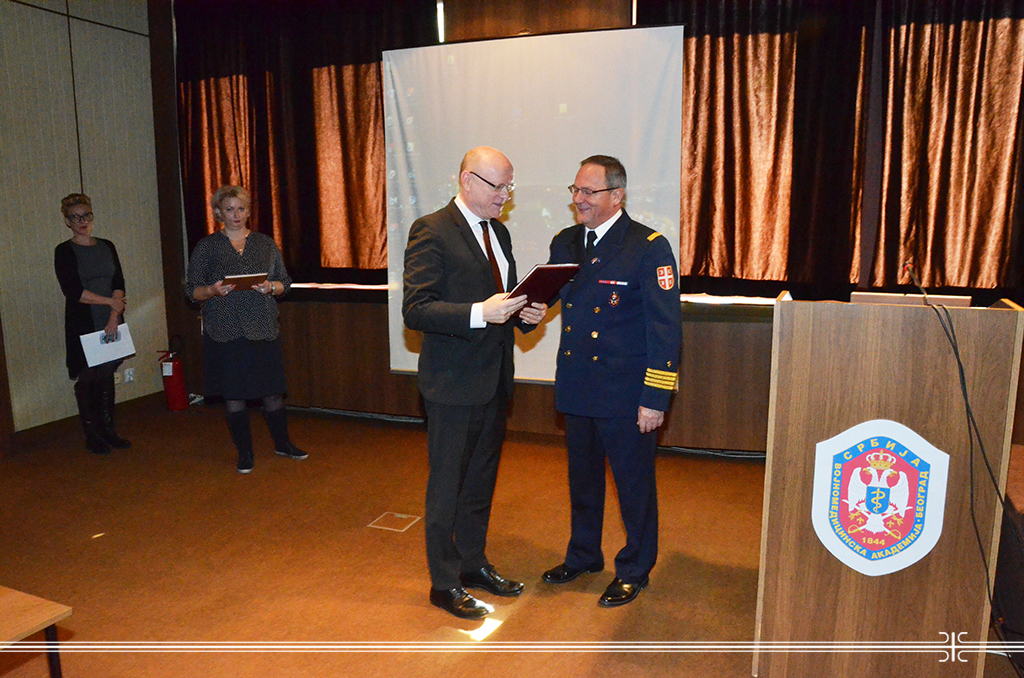 World Expert in the Field of Stem Cell Transplantation Appointed in Visiting Professor
18. 11. 2016
Medical Director of the Department of Stem Cell Transplantation of the University Hospital Hamburg-Eppendorf (Germany) Professor Dr. Nicolaus Kröger was appointed in a visiting professor of the MMA Medical Faculty of the University of Defence in Belgrade during the Symposium of the Clinic of Hematology MMA.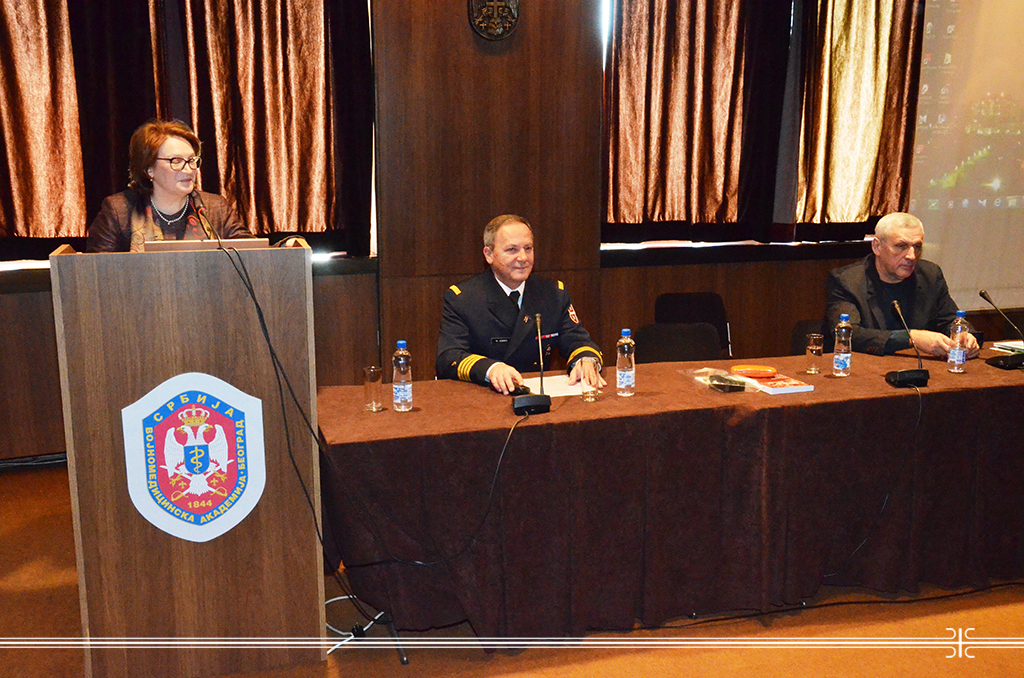 Dean of the MMA Medical Faculty Colonel Prof. Dr. Nebojsa Jovic said during the appointment that the participation of Professor Kröger, a leader in stem cell transplantation, has become a tradition at the annual gathering of the Clinic for Hematology producing an immense pleasure and benefit to the Military Medical Academy. He particularly emphasized the invaluable international importance that long-term cooperation with Professor Kröger has for the theoretical and practical training of our hematologists. He stressed that thanks to the Clinic for Hematology, the MMA has been recognized as a leader of stem cell transplantation in our country, but also that that reputation goes beyond national boundaries. The meeting was welcome by Deputy Head of the Hematology Clinic MMA Prof. Dr. Dragana Stamatovic.
On this occasion, Professor Dr. Nikolaus Kröger held a lecture on allogeneic hematopoietic stem cell transplantation in the treatment of acute lymphoblastic leukemia.
The first part of the symposium which is being held for the sixth year in a row, was dedicated to novels in the field of stem cell transplantation with a focus on hematological malignancies, while the second part included experiences of clinical practice presented by member from the Clinic for Hematology and the Institute of Transfusiology MMA.