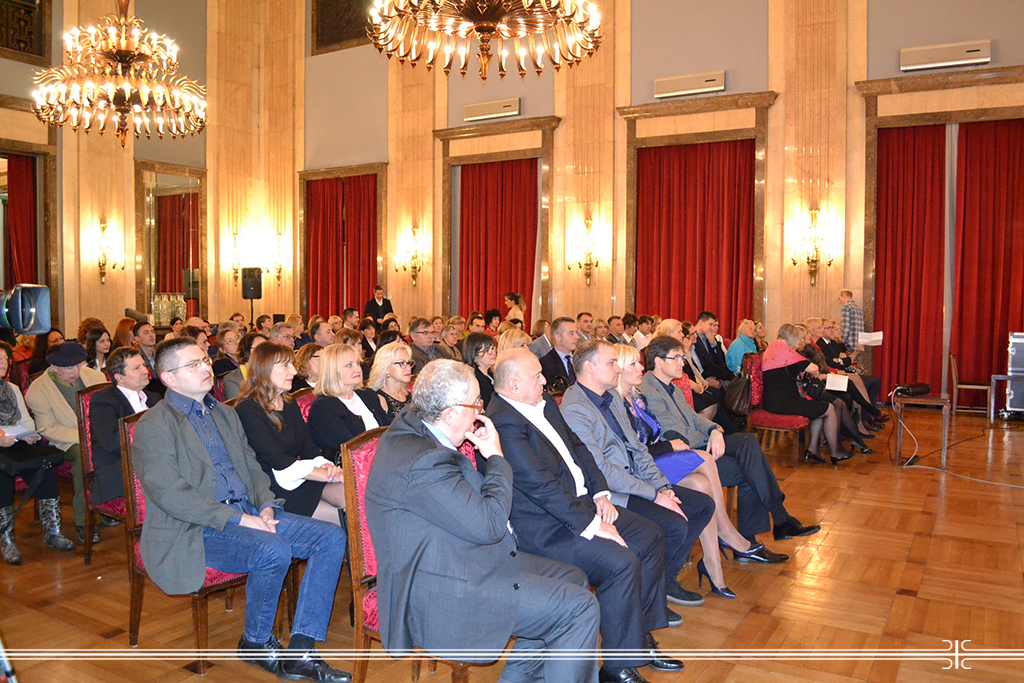 World Stroke Day
03. 11. 2016
On the occasion of the World stroke day, Association of Neurologists of Serbia organized the professional educational meeting "Current situation and stroke treatment perspective " on 29 October 2016 in the Conference Hall of the City Assembly.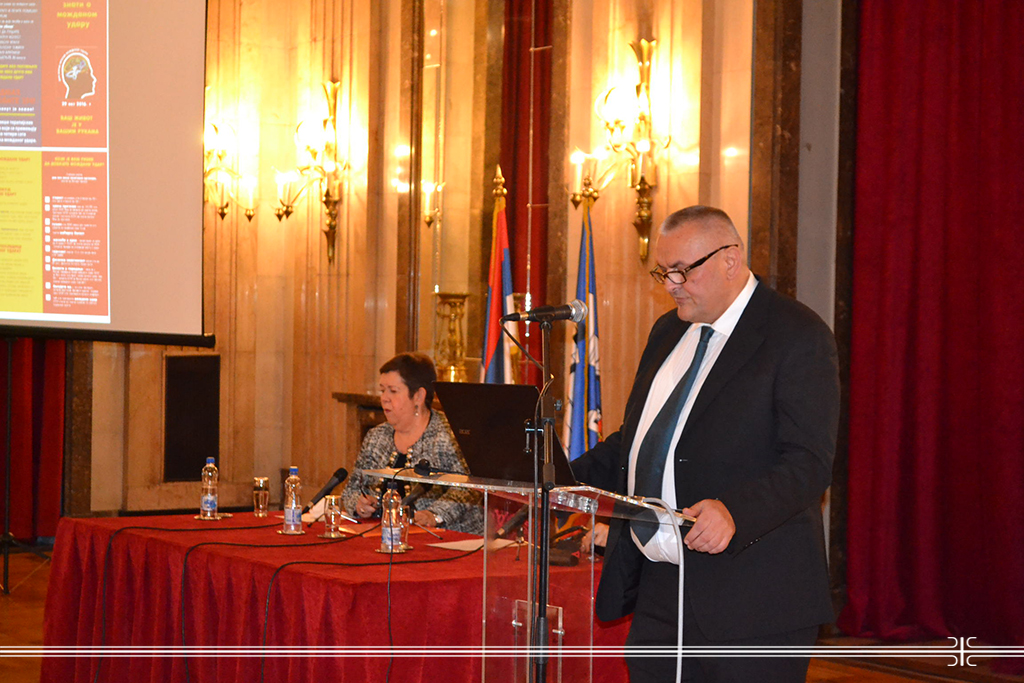 In his opening speech, President of the Society of Neurologists of Serbia and Head of the Group of Neuropsychiatric Clinic Col. Prof. Dr. Ranko Raicevic highlighted the enormous importance of the study of stroke in professional, health, social and economic terms. He said that the neurological community with 15 stroke units in the territory of Serbia provide treatment to 23 000 patients while, in comparison, 65 coronary unit treat half the number of patients. This fact ranks neurological service to be the busiest services in tertiary healthcare system. However, he emphasized that in the treatment of stroke mortality rate recorded downward trend by 15 percent.
Ten lectures were delivered by distinguished authorities in the field of neurology, with lecturers from the Ministry of Health and the City Institution for Emergency Medical Care.
The meeting was attended by the Minister in charge of European integration Jadranka Joksimovic, State Secretary of the Ministry of Defence Nenad Neris, State Secretary of the Ministry of Health prof. Dr. Vladimir Djukic, President of SASA Academician Prof. Dr. Vladimir Kostic, Deputy Head of the Military Medical Academy Colonel Prof. Dr. Dragan Dincic, Rector of Belgrade University Prof. Dr. Vladimir Bumbasirevic, as well as other prominent figures from the public, cultural and scientific communities.