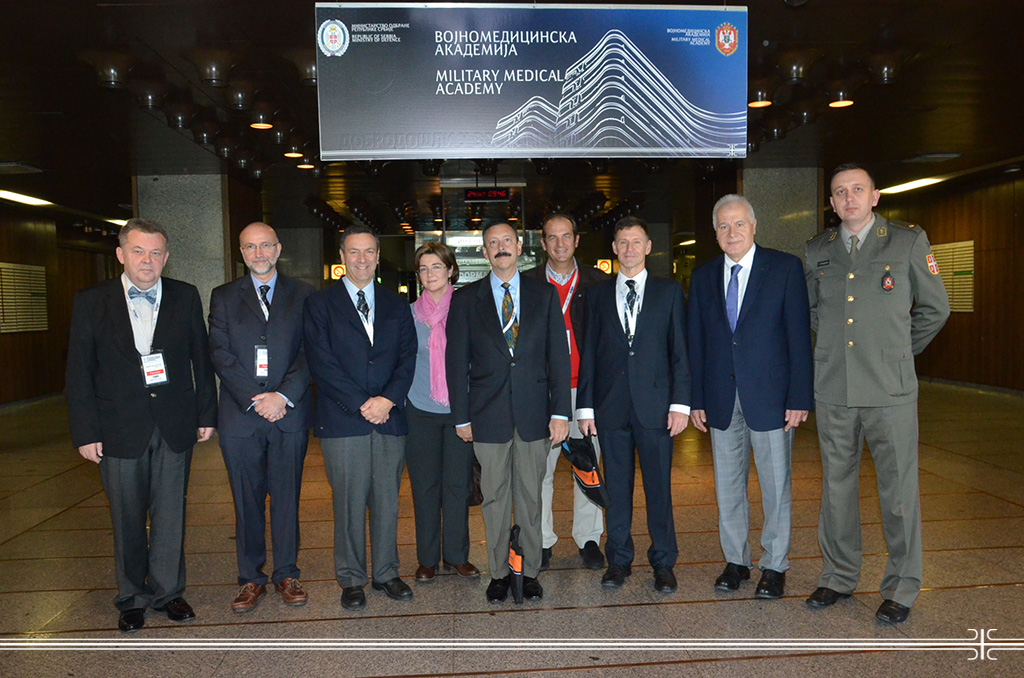 XII Serbian Congress of Anesthesiologists and Intensivists
27. 10. 2014
12th Serbian Congress of Anesthesiologists and Intensivists organized by the Serbian Association of Anesthesiologists and Intensivists and MMA Clinic for Anesthesiology and Critical Care took place at the Military Medical Academy between October 23th and 26th, 2014.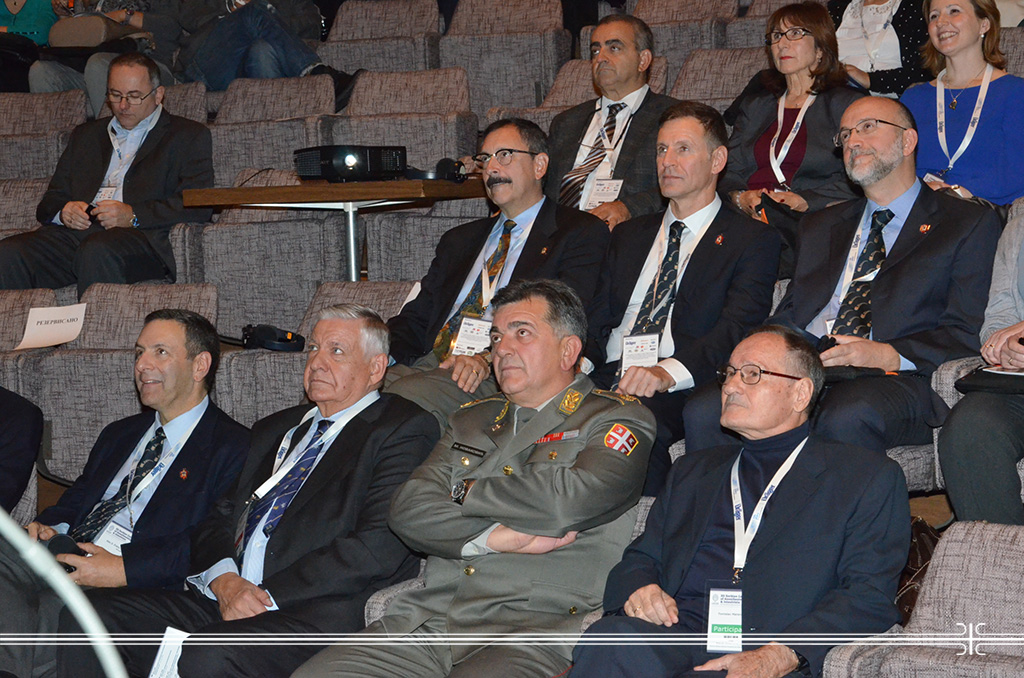 Opening the Congress, Head of the Military Medical Academy Brigadier General Prof. Dr. Marijan Novakovic emphasized the importance of this international event in the year when MMA celebrates its 170th anniversary while the choice of lecturers and topics contributed to be well visited. He also specified how much valuable were these occasions for improving medical profession, as experiences and knowledge exchange with the colleagues from all around the world, while continuous education, scientific-research work and introduction of modern achievements represents the basis of good clinical practice and, what is the most important, of the patient's welfare.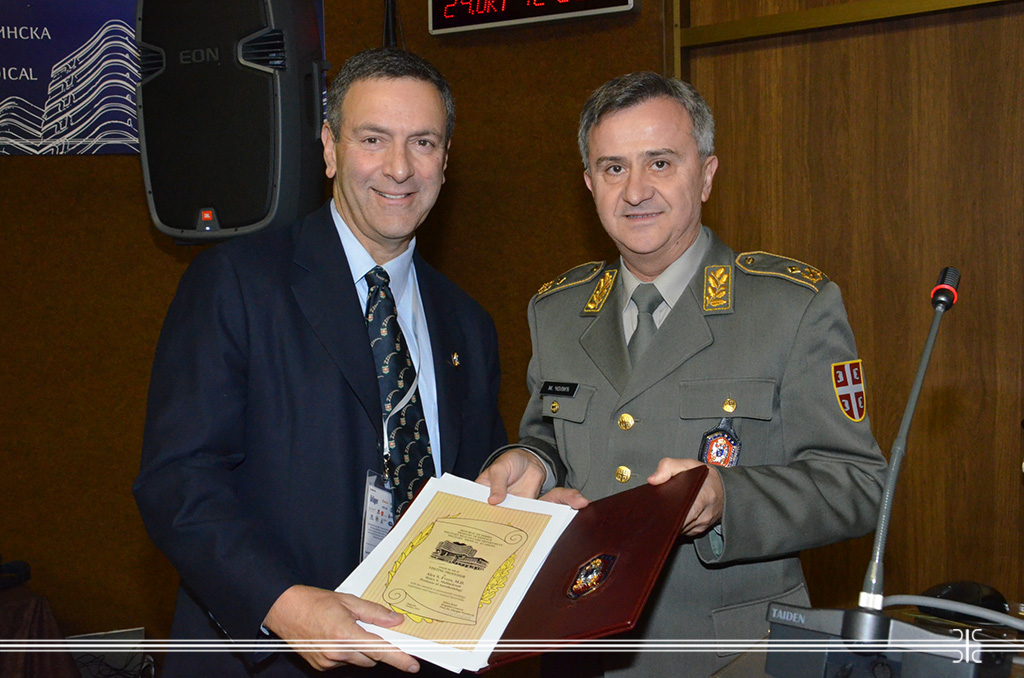 During the Congress first day Dr. Alex Evers, professor of anesthesiology, internal medicine, Henry E. Mallinckrodt professor and head of Department of Anesthesiology, Washington University School of Medicine, USA, was awarded the title of visiting professor of the MMA Medical Faculty. He acceded with the lecture: "Future of anesthesia- challenges and possibilities" thus pointing out on the significance and role of anesthesia, combination of scientific-research work, clinical practice and research in pre-operative patient's care.
Aforementioned Congress with the international expert participation gathered about 90 lecturers, among them 40 from abroad. Over 500 participants had the opportunity to hear all the news in the field of anesthesia in cardiovascular and chest surgery according to standards of the European Association of Cardiothoracic Anesthesiologists, ultrasound in anesthesiology and critical care, anesthesia use in endocrine surgery, transplantation and obstetrics. The other topics that have also been covered by the program were the pain therapy, difficult airway, mechanical ventilation, cardio pulmonary reanimation and patient safety.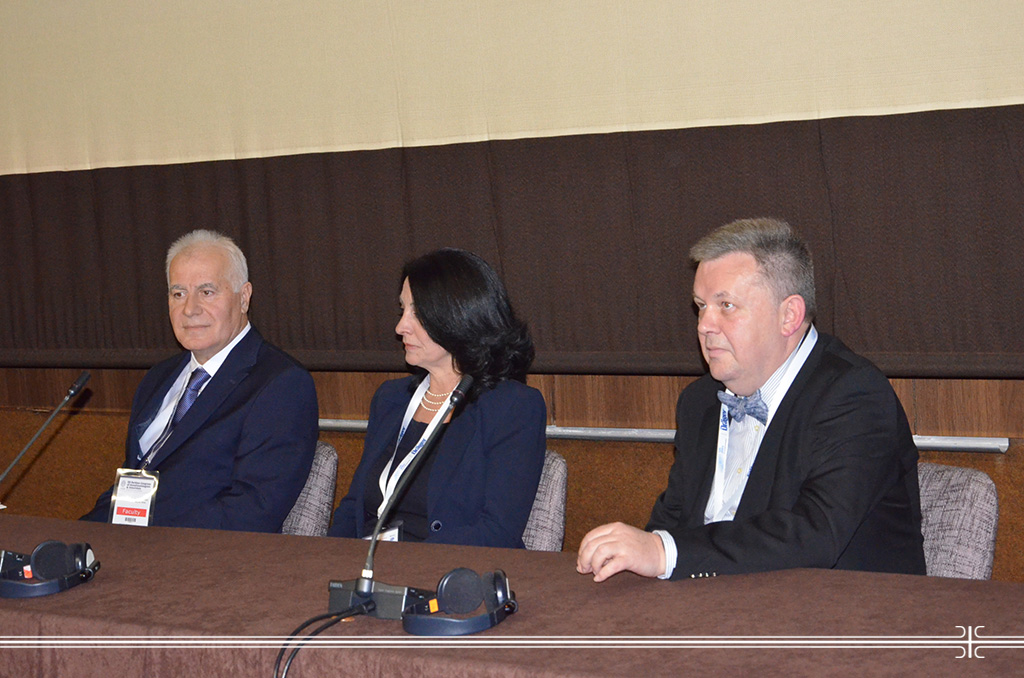 The plaques were presented to Serbian military anesthesiologists and eminent MMA anesthesiologists Prof. Dr. Branimir Jovanovic, Prof. Dr. Stevan Sefer and Prof. Dr. Tomislav Marenovic while the awards carrying the name of the first anesthesiologist in our region "Sever Kovacev" were handed to Prof. Dr. Dragan Vucovic and Dr. Dejan Markovic. Professor Vucovic received the recognition of gold medal for abundant contribution in the development of Serbian anesthesia and Dr. Markovic as junior anesthesiologist-researcher was awarded by silver medal.