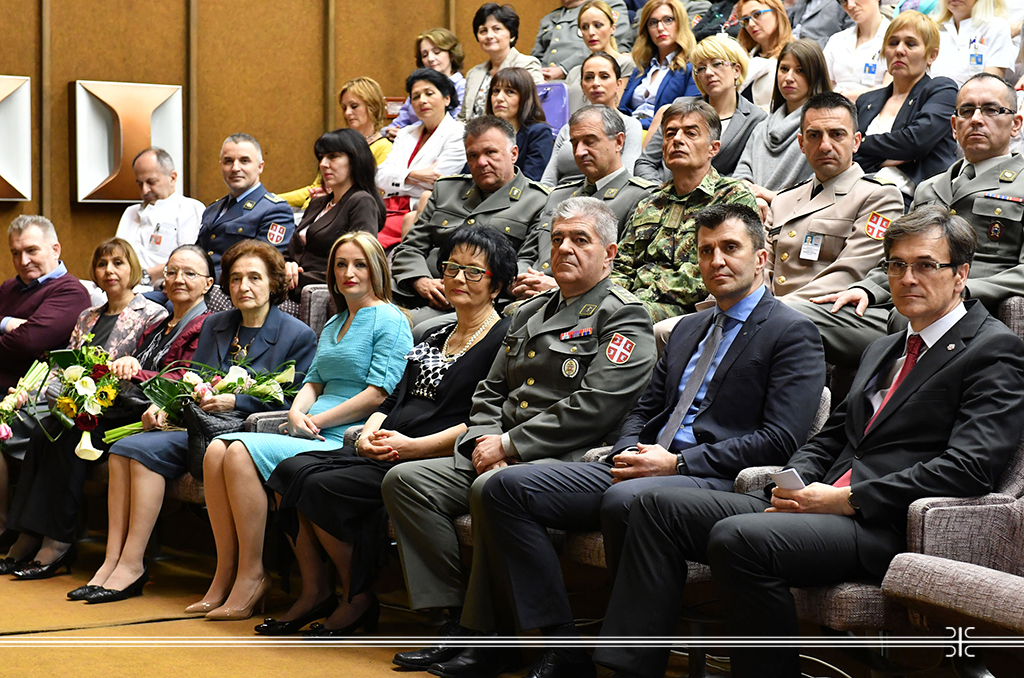 International Nurses Day marked at MMA
12. 05. 2017
The Defence Minister Zoran Djordjevic, the State Secretary at the Ministry of Defence Nenad Neric, employees at the Military Medical Academy and numerous guests attended the ceremony on the occasion of marking the International Nurses Day at the MMA.
Traditionally, the twelfth year in a row, on this occasion, the Head Nurse of the II unit of the Clinic for Nephrology Biljana Bradic was granted recognition for the MMA Nurse of 2016.
As he said, the Ministry of Defence and the military healthcare system are trying to find a way to increase the number of employees and improve the status of the nursing staff. Therefore, it is expected to deploy 130 medical technicians – contracted soldiers in the military healthcare system, including 114 ones to be engaged at the MMA.
"We expect this year the first students at the accredited bachelor three years vocational studies. The first generation including ten nurses from the defence system and ten self-funded ones from the civil sector will be enrolled", the State Secretary Neric highlighted, adding that this is the success of the military healthcare, military education, the Medical Faculty of the MMA, and the MMA as the institution.