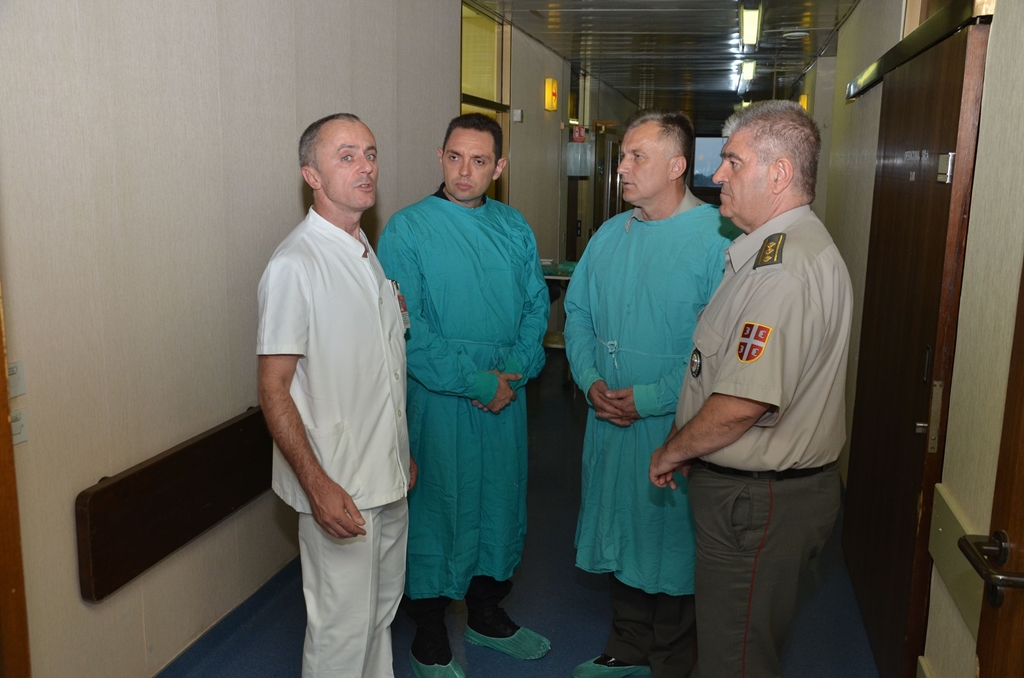 Minister Vulin visited injured workers from Lucani
03. 08. 2017
Defence Minister Aleksandar Vulin,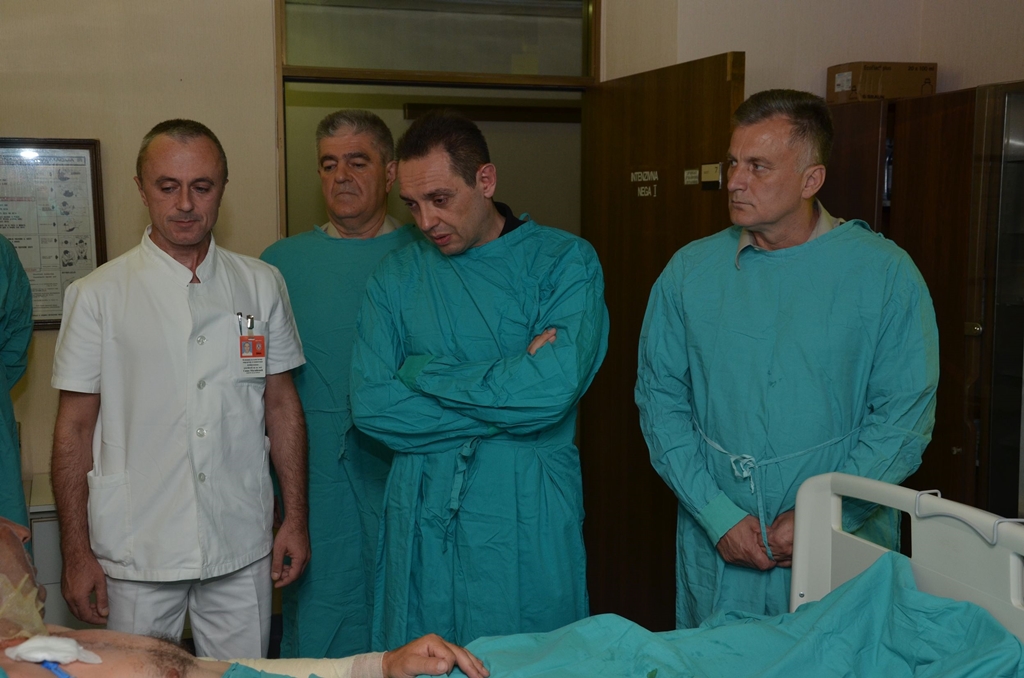 accompanied by the Acting Head of the Military Healthcare Department, Colonel Dr. Ugljesa Jovicic, and the Acting Head of the Military Medical Academy Colonel Prof. Dr. Miroslav Vukosavljevic, visited workers who were injured yesterday when a technological fire in the factory for the production of rocket fuel at the factory "Milan Blagojevic-Namenska" in Lucani happened.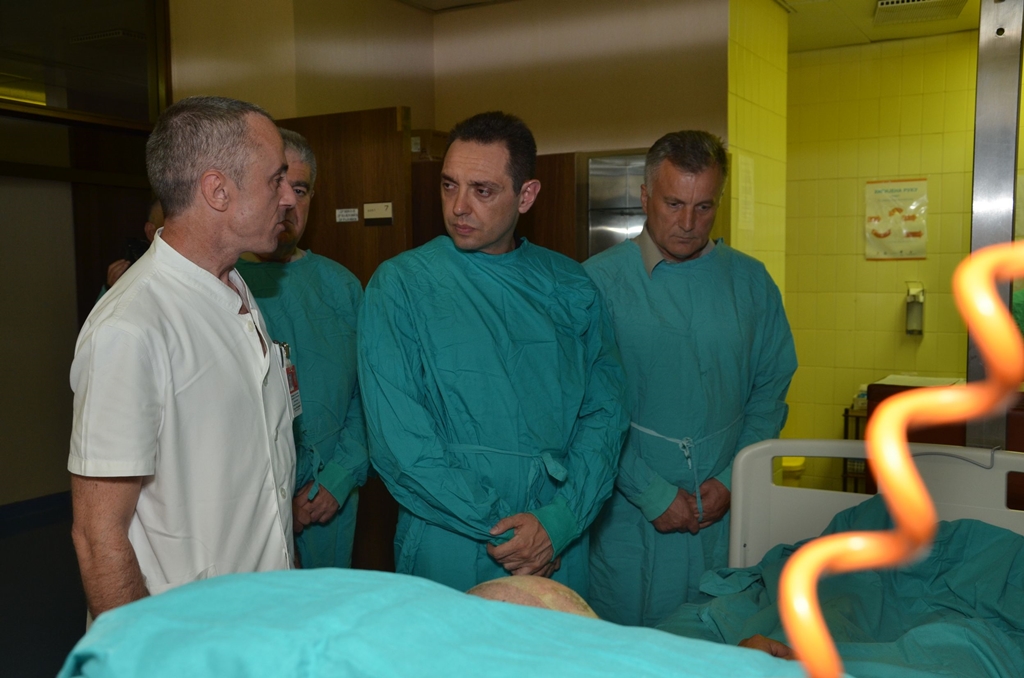 They were admitted to the Clinic for Plastic and Reconstructive Surgery at the Military Medical Academy.
Injured workers Z.B. (1977) and M.K. (1987) are in a stable health condition with good prognosis. Z.B. has moderately severe burns and in the coming days, it will be assessed whether further surgical treatment is needed or merely bandaging, while M.K. has mild burns.