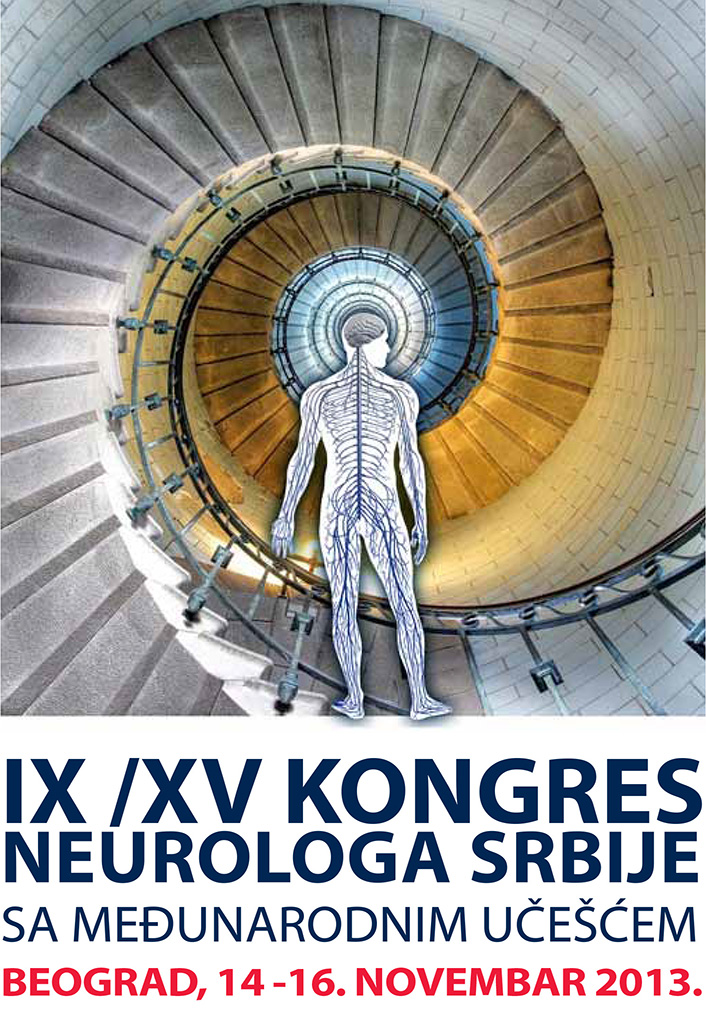 Serbian Congress of Neurology
21. 11. 2013
IX/XV Congress of Serbian Neurologists with International Participation, organized by the Clinical Center of Serbia and MMA Clinic for Neurology, under the auspices of the Society of Serbian Neurologists took place in Belgrade during the period November 14th-16th, 2013.
The event gathered over 700 neurologists and 135 international participants, while the topics of interest included cerebrovascular diseases, neurological disorders in children, diseases of the peripheral nerve system and modern neurological diagnostic and therapy. Each of the topics was comprised of plenary lectures and several mini symposiums, presenting the latest knowledge and experiences in the field of diagnostics and therapy.
Educative courses, held under the roof of the Military Medical Academy, had the aim to met the attendees with the modern neurosonology problems, latest news in multiple sclerosis therapeutic approach, as well as with the chronic headaches observed as diagnostic and therapeutic challenges. Physicians from the Clinic for Neurology leaded seven congress sessions whilst moderating another six, as favorable occasion for presenting practical experiences. MMA participants gave their contribution to the both scientific and professional part with 15 oral presentations covered by the main sessions. Among 21 poster presentations by the MMA authors, two of them were awarded the best at this-year national meeting.
Physicians attending their specialist studies at the Military Medical Academy exposed their professional results in the form of poster presentations this achieving important success and approvals delivered by moderators. In addition, Congress was estimated the best organized meeting of that level getting together the record number of national and international participants.